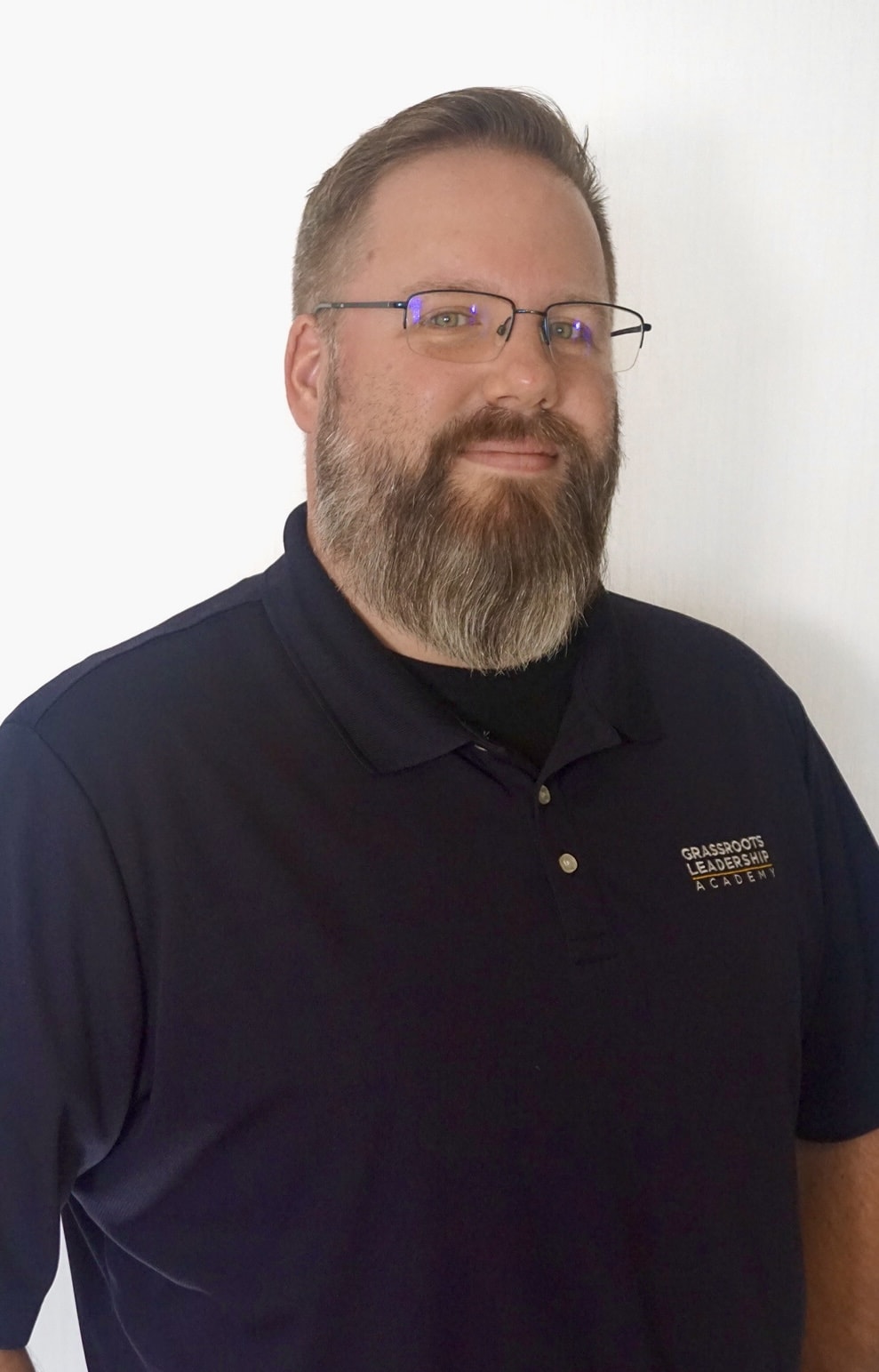 Deputy Director of Issue Education
Jason Edson is a Certified Master Trainer, volunteer paramedic, and the Deputy Director of Issue Education with GLA. Serving his community for nearly two decades, Jason started his career as a volunteer firefighter, and eventually became a paramedic managing ambulance companies in three states. In that time, he received several awards for extraordinary efforts in saving human lives. As a captain on the Gill Fire Department, Jason ran the training department for a decade. A passionate entrepreneur, Jason built his own concert promotion company, growing it into the 2nd largest Christian concert company in New England, and provided business consulting to help new startup business owners achieve the American dream.
Part of being a Certified Master Trainer means that Jason brings his belief that people are amazing to all his trainings, whether he's teaching Americans how to have their voices heard, showing how people to improve access to healthcare, or facilitating conversations to draw out the best practices for the topics of today. Jason lives in Western Massachusetts with his wife and three boys. In addition to being on his hometown ambulance, he is a member of the county agricultural society and is a youth hockey coach.